Are you a car dealer looking to get your business running smoothly? With Ecwitty's business loans for car dealers, you can purchase vehicles, upgrade facilities, improve services, and acquire additional inventory— all of which are essential for a thriving car dealership shop.

What Is A Car Dealership Loans?
Small business loans for car dealers are financial products designed to help car dealerships secure funding for their operations. These loans may be used to purchase inventory, upgrade or expand facilities, or cover day-to-day expenses such as payroll and marketing.
Ecwitty's car dealership loans make getting the capital you need easier and more affordable to get the latest makes and models to sell, upgrade your showroom, renovate a worn-down service center, or keep your inventory stocked with all the best parts. Our flexible terms, competitive rates, and fast turnaround times mean you can focus on what matters most – running a successful business.
At Ecwitty, we offer a car dealership loan with no credit check, making accessing capital easier than ever! We understand that bad credit is something many people struggle with; however, this doesn't mean you won't be able to make payments on the loan and get back on track financially.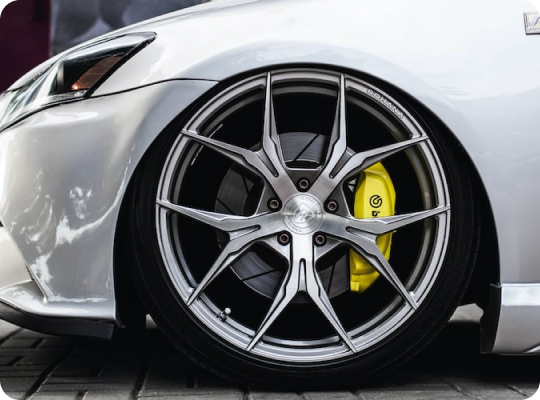 Check Your Car Dealership Loan Rate
Our loan calculator allows you to estimate payments and choose a loan amount to make a well-informed financial decision.
Financing Options We Offer For Your Car Dealership Shop
1. Business Line of Credit:
A business line of credit grants you access to flexible, revolving funds when your car dealership shop requires them the most. With a line of credit, you borrow what is needed and pay down the balance while also replenishing your available funds so that you can borrow funds again whenever necessary. Most car dealership owners use this financial solution to cover upfront inventory costs or bridge cash flow gaps between invoices.
Apply for a Business Line Of Credit.
2. Short-Term Loans:
If you're looking for an efficient and cost-effective way to get your shop up and running quickly, a short-term business loan could be the solution. This type of funding allows businesses like yours to borrow capital with terms lasting anywhere from
x months to x years
. With this kind of flexibility, car dealership owners can use these loans for improvements around their shop, purchase inventory, or run campaigns without worrying about long-term financial commitments.
Apply for a Short-Term Business Loan.
3. SBA Loans:
If your car dealership shop is an established business with a few years of successful operation and you have a credit score above 680, the SBA Loan Guarantee Program could be perfect for you. This program comes from the U.S Small Business Administration, which does not issue loans directly. Instead, it provides financing through participating banks, credit unions, and alternative lenders to those who might not normally meet their more stringent criteria.
Apply for an SBA Loan.
4. Small Business Loans:
If you are considering a business expansion or need help with payroll management, our Small business loans provide you with the needed funds to run your business effortlessly. We offer various small-business loan options that can meet your exclusive business requirements.
Apply for a Small Business Loan.
5. Invoice Factoring Loans:
If you're a car dealer in search of capital, look no further than factoring. This financing technique involves selling your invoices to third-party factors who then collect payment from customers directly. Not only does this provide immediate access to cash, but the factor also earns a profit by collecting more than they paid for the invoice! With factoring, it's easy to secure funds that can be used for larger projects and beyond – giving businesses like yours an opportunity to thrive.
Apply for an Invoice Factoring Loan.
How To Get A Car Dealership Loan With Ecwitty?
Applying for car dealership loans with us is as easy as 1, 2, 3!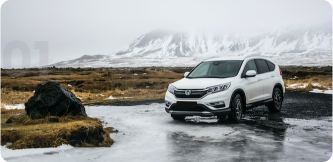 Apply in minutes
We know you have a business to run. Therefore, we've created a streamlined application process that is quick and simple.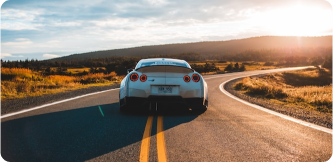 Talk to a lending expert
Discuss your credit decision and financing options with your personal Funding Specialist.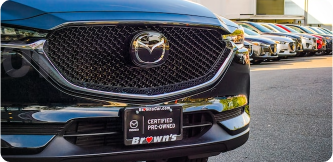 Receive funds in your account
Receive cash funds as early as one business day after approval for any business need.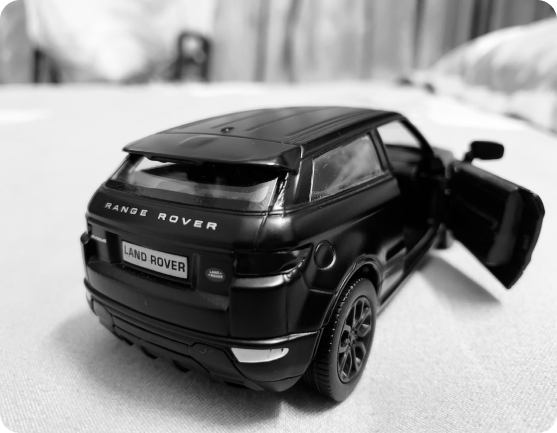 With a decade of expertise in assisting all kinds of businesses in obtaining the funding they need, Ecwitty can provide you with the right financing option for your business. Unlike most traditional lenders who have lengthy applications for a business loan for car dealers, our straightforward online form means you can promptly get a loan approved and return to making your car dealership the most successful in town. Our quick application offers peace of mind that you'll have access to the funds necessary when it matters most!